Welcome to Robin Hood Army CheckIn! Whilst going for RHA drives, any Robin can self checkin on this platform.
Get your Robin badges after checking in🔥:
First Drive: Robin Cadet
10 Drives: Robin Ninja
50 Drives: Robin Gladiator
100 Drives: Robin Centurion
CheckIn Now!
You can see what your fellow Robins across the world are upto here: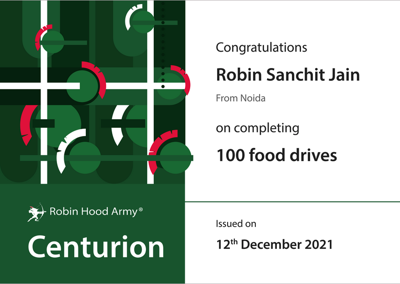 Top Active Cities By Robins
No. of unique Robins across the cities in the last 60 days.
View more
Top Active Robins
Robins with the highest checked in drives in the last 60 days.
View more